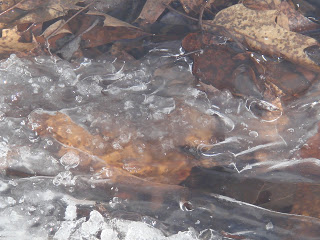 We're standing on the threshold. A writers' month lies ahead. It's filled with opportunities to kick up your word count, settle into your practice, get that novel started or done, or begin a flash fiction adventure. Tomorrow is the first day of November.
If you're longing to get back at it, jazz up what you're already doing, or try something new, here's your chance. You have options both fun and challenging. Many options. Because November is for writers.
There are many NaNo's to choose from now. It started with NaNoWriMo or National Novel Writing Month. It's now ballooned to short stories, flash fiction, poetry, etc. It takes place in November and it starts tomorrow and you get an extra hour of sleep before you plunge in.
On their website http://www.nanowrimo.org you'll find the following: NaNoWriMo believes in the transformational power of creativity. We provide the structure, community, and encouragement to help people find their voices, achieve creative goals and build new worlds — on and off the page.
What a gift. And it's free. Just sign up. See what happens.
A new favorite November challenge for me is Nancy Stohlman's FlashNANo. Flash fictions are stories under 1000 words. Visit http://www.nancystohlman.com (click on 2020FLASHNANO!) Sign on and receive 30 prompts for 30 days. You'll write 30 flash fiction pieces. Some as short as a few words or sentences. If you miss a day, you can catch yourself up any time, no problem.
I did it for the first time last year and wow. I came through it with thirty pieces that can stand alone or become longer works. And with every one I wrote, I became more comfortable with the form and with hitting the ground running with writing sprints.
You've nothing to lose to and everything to gain.
I've not yet done the actual NaNoWriMo challenge but I received an invite from Sisters in Crime (you don't have to be a member) who is sponsoring it this year. The deal: you make a commitment to yourself to produce 50,000 words in a month. A definite challenge. I'm working on my second novel with some cleaning up and wrapping up left to do. So, I'm thinking, why not?
If nanos don't ring any bells for you, I suggest you try a Gateless Writing Method salon/workshop or retreat offered by a couple of fabulous facilitators I know, one in Maine and one in New Hampshire.
Jodi Paloni http://www.jodipaloni.com is the heart center of Maine Coast Writers. With Jodi, I experienced my first Gateless retreat last year at a B&B on the Pemiquid Penninsula and was hooked. I later partook of a writing salon at her studio. Then Covid swept all in-person plans away and Jodi adapted. She created some evening workshops/salons and two retreats via zoom which combined adventures in both word and image. What a boost to my writing practice. What a creativity incubator. More wow. And wow.
Yesterday, I experienced a free salon with Becky Karush, the other Gateless coach I mentioned earlier. I'd been introduced to Becky's "Read To Me" podcast by Jodi and became a regular listener. http://www.readtomepod.com Check it out. It's delicious. Becky reads from a work that intrigues her and then discusses what she loves about the chosen piece. Hers is a voice you want to listen to, often. Her insightful analysis of the power and beauty of the works she shares is both informative and transformative.
Turns out, she is as gifted as Jodi in conducting a writing salon. Both draw you into a safe container for writing in the company of others. You write, listen, and give feedback to one another. Feedback begins with the words "I loved ______" about the piece.
Tomorrow, Sunday, Nov. 1, she offers a free salon! The third of three. Go to her site and sign up. Now!
I offer you these suggestions in the spirit of community. Leap. Take risks. Walk through that hesitation, that fear. Tell the critic to take a nap. Let community and wise teachers and sister/brother writers lift you up and carry you to your finish line, whatever that may look like to you.