OTHER WISE, a novel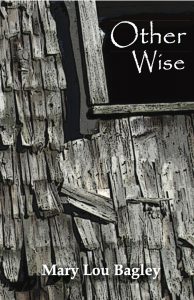 Other Wise is scheduled for its official launch on October 14, 2018 at 3 pm at RiverRun Bookstore, 32 Daniel St. Portsmouth, NH. Mary Lou Bagley is available for readings/ book group discussions/workshops/retreats, etc. The book is presently available at RiverRun Bookstore, A Little Something in South Berwick, ME, and on Amazon.
SUMMER STORIES, "Knowing When"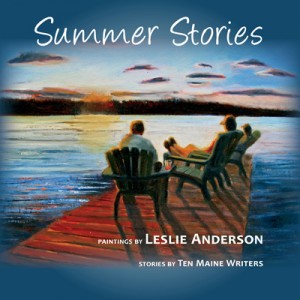 It began as an invitation. The Maine Writers and Publishers Alliance in collaboration with Shanti Arts Publishing asked Maine authors to submit stories written in response to a specific series of paintings by Maine artist, Leslie Anderson.
Writing in response to a work of art is called "ekphrasis."  Responses may be written from the perspective of the artist, a viewer of the artwork, a critic, someone or something in the artwork, etc.
The resulting stories (including "Knowing When") selected by award winning Maine author Ron Currie, Jr. make for a fascinating book which includes all of the paintings in the series.  For more information and to purchase Summer Stories.
OUT OF THE DARK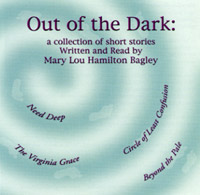 NOW AVAILABLE ON CD! $12 with free shipping.
To order a copy, contact Mary Lou by email.
OUT OF THE DARK is a collection of four short stories written and read by Mary Lou. "Need Deep," "Circle of Least Confusion," "The Virginia Grace," and "Beyond the Pale," are beautifully wrought stories of four separate journeys through the darkness of disconnection, dislocation, and loss. The listener is drawn into each story, rich in sensory imagery, by Mary Lou's warm, expressive voice.
Connective threads running through all four include: a reliance on a deep inner source; the discovery of gifts illuminated by the very darkness in which they lay; and, an underlying belief in the resilience of the human spirit. From Nana and her healing dolls to a circle of "imaginary" ladies, the voices of these characters linger long after the stories end — such is the resonance to be found herein…
"They spring from need and not from want or wish, Sweet Pea."
— from "Need Deep"
Everyone calls me Crazy Caroline. …
— from "Circle of Least Confusion"
… there I sat in shocked silence, choosing not to tell Aunt Virginia Grace that I was home.
— from "The Virginia Grace"
Nancy was a virgin in matters of color…
But that was before Angelique introduced her to fire.
— from "Beyond The Pale"
Produced by William Dufris of Mind's Eye Productions
Copyright 2005 by Mary Lou Hamilton Bagley
ISBN 0-9774086-0-4
TWIN FARMS ANTHOLOGY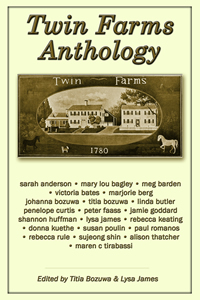 Mary Lou is featured in the 2007 Twin Farms Anthology with her short story, "Turnabout".
To order a copy, contact Mary Lou or visit the Triple Tulip Press website.